Download IOS Version
Download Android Version
Cheetah VPN removes network restrictions for your iPhone and iPad
Cheetah VPN allows you to enjoy network resources on your mobile phone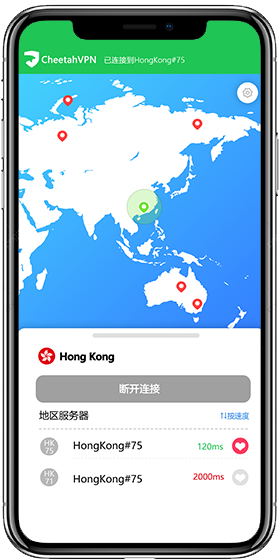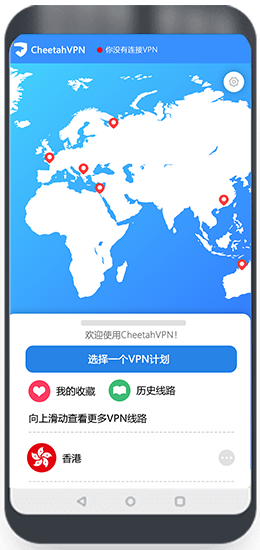 Just one click away from connecting to the VPN
All History and Favourite selections are recorded,
which can be connected in a single click. Extremely Simple and Easy to.
Network Encrypted
All Network are Encrypted and anonymous
Automatic Protection Mechanism
If Cheetah VPN disconnects unexpectedly, the Automatic Protection Mechanism will immediately close all relevant pages or softwares
4 Steps to use Cheetah VPN on IOS Devices
3 Steps to use Cheetah VPN on Android Devices
Step 1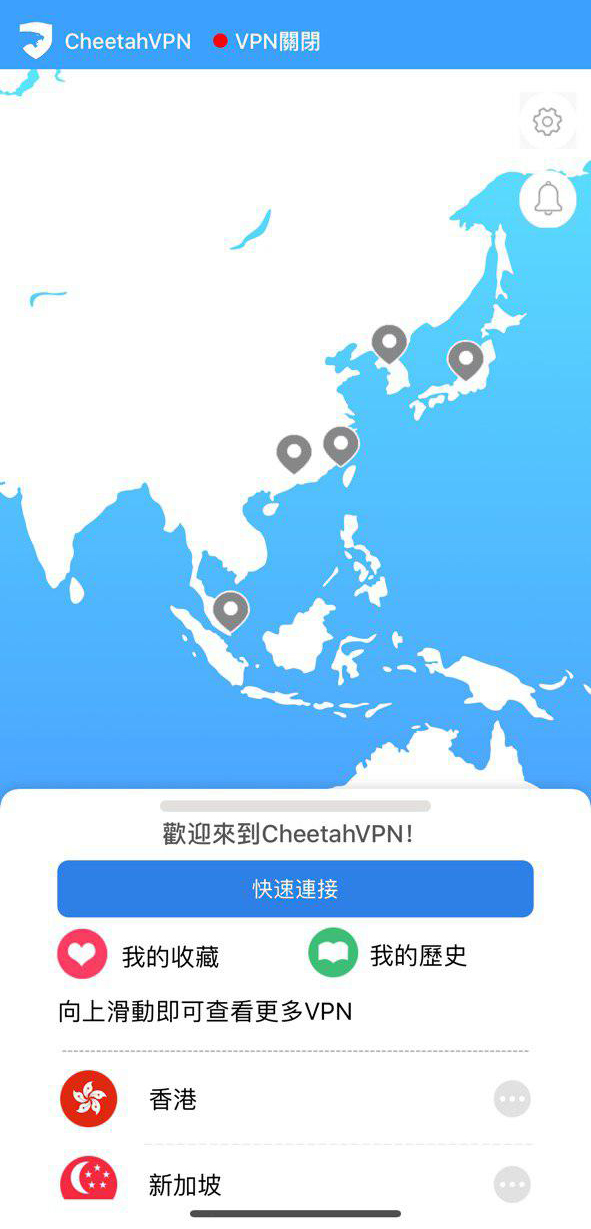 Step 2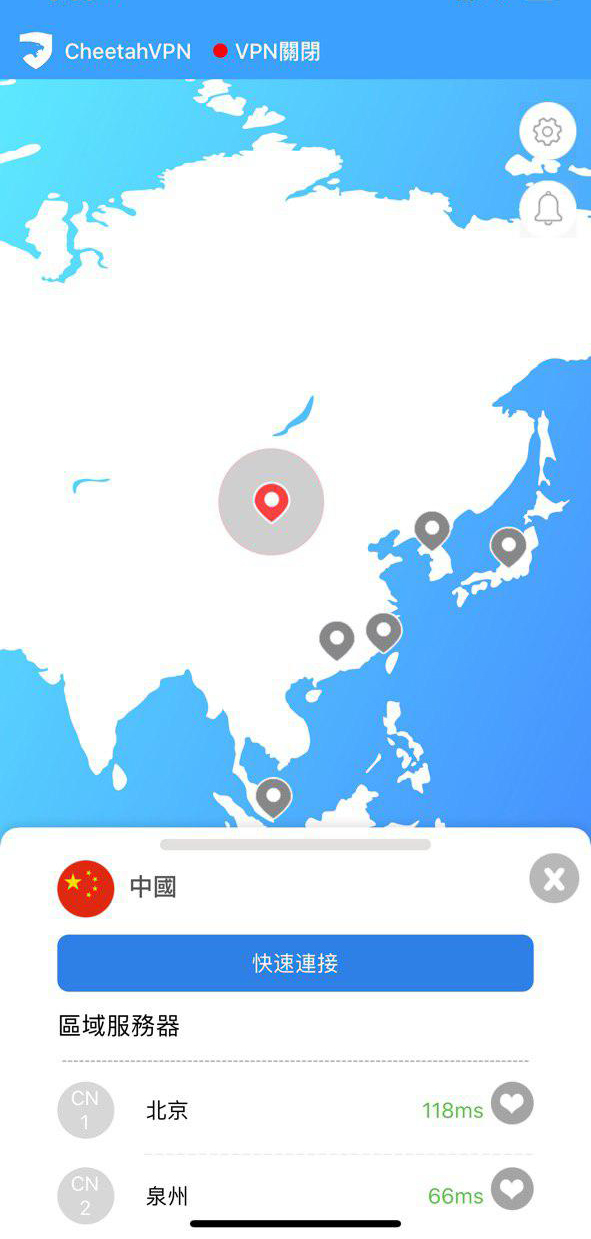 Step 3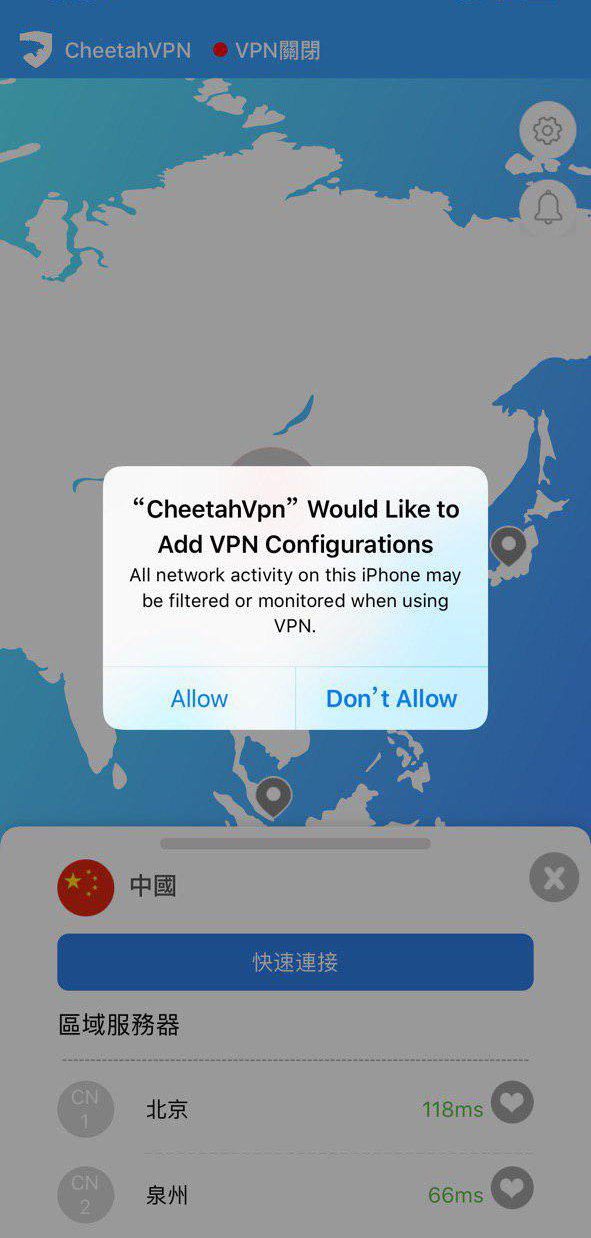 Step 4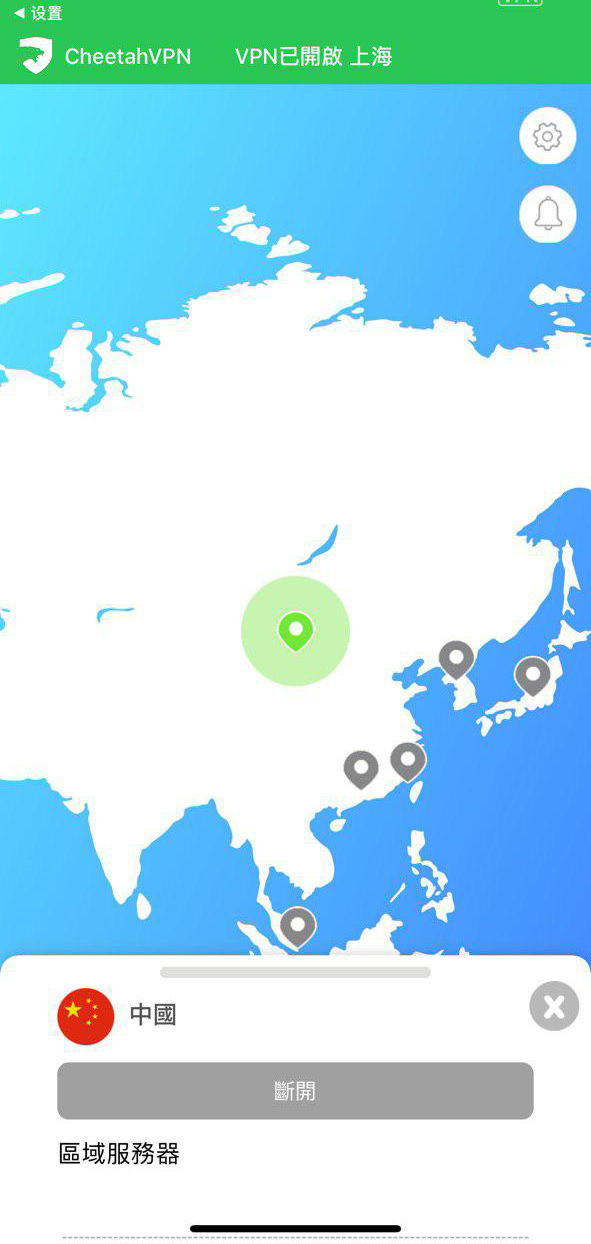 Step 1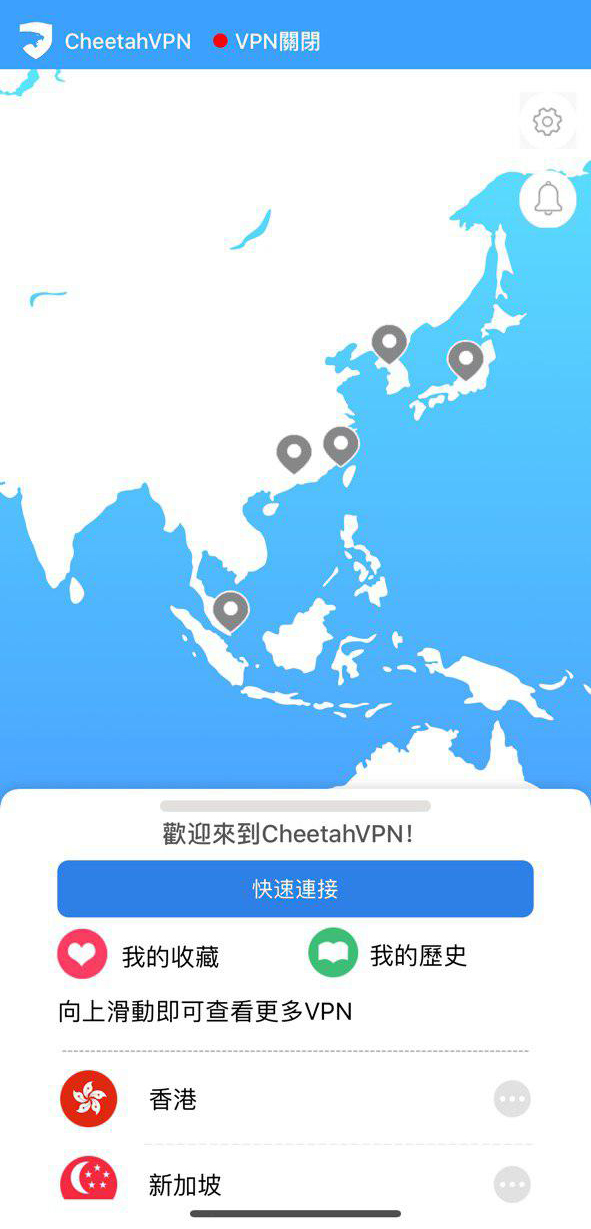 Step 2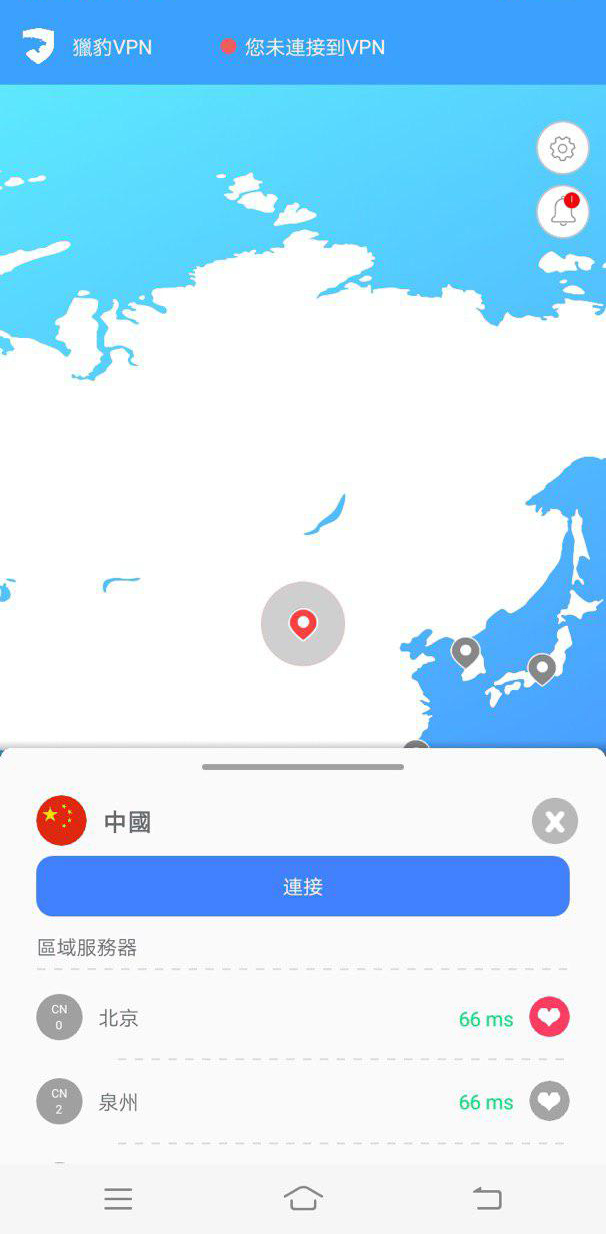 Step 3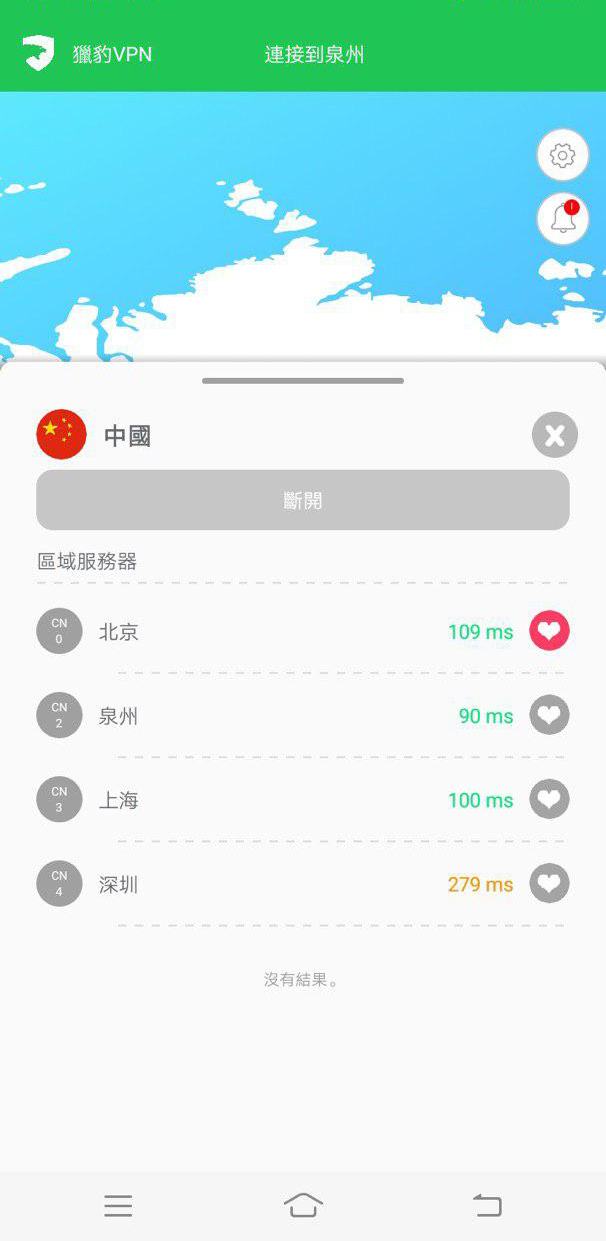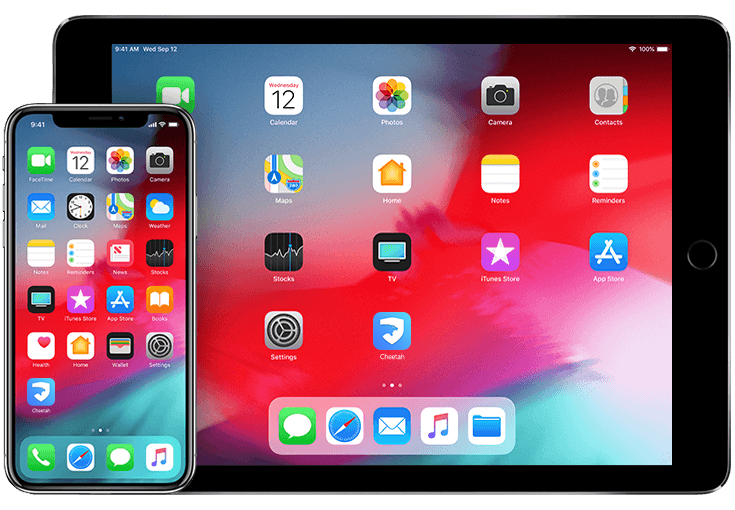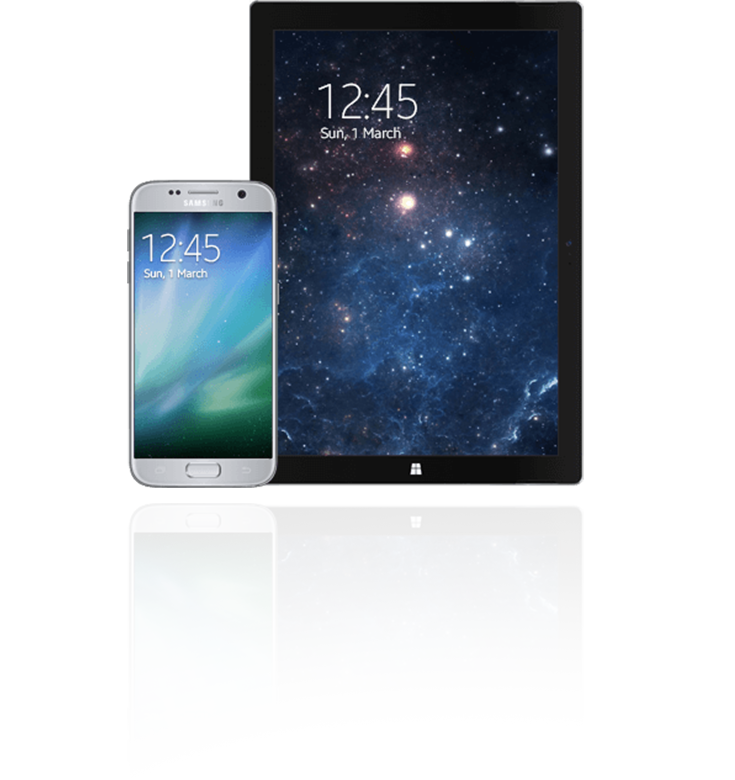 Cheetah VPN
Use Cheetah VPN to hide your IP Address, protect your data on insecure networks and access blocked sites and services. This is suitable for Iphones and Ipad Tablets

Iphone:
iPhone XS
iPhone XS
Max
iPhone XR
iPhoneX
iPhone8
iPhone 8 Plus
iPhone 7
iPhone 7 Plus
iPhone 6,5
iPhone 6,5 Plus
iPhone SE

ipad:
12.9-inch iPad Pro 3rd generation (2018 model)
12.9-inch iPad Pro 2nd generation
12.9-inch iPad Pro 1st generation
11-inch iPad Pro (2018 model)
10.5-inch iPad Pro
9.7-inch iPad Pro
iPad 6th generation (2018 model)
iPad 5th generation (2017 model)
iPad Air 3 (2019 model)
iPad Air 2
iPad mini 5 (2019 model)
iPad mini 4
Cheetah VPN
Suitable for all Android Smartphones and Tablets
Phone:

Samsung GalaxyS10, S9, S8, Note9, Note8, Note5, A6, J8, J7

Huawei P30, P20, P10, Mate x, Mate 10

HTCU12, U11, U Ultra, Bolt

Sony Xperia 10, L3, L2, L1, XZ3, XZ2, XZ1, XZ, XA2, XA1

LG V40, V30, V20, G7, G6, K11, K10, Q, Q6, x

Moto G7, G6, Z3, Z2, Z, E5, E4, X4, Motorola One

Google Pixel 3, Pixel 2, Pixel .

BlackBerry Key2, Motion, KeyOne, Priv, DTEK60, DTEK50
...Or any other Android phone
Tablets:

Samsung Galaxy TabS5, S4, S3, S2, E, A

HTC Nexus 9

Sony Experia Z4 Pad,Z3 Pad Compact,Z2 Pad

LGG PadX, F

Nvidia Shield Tablet K1
...Or any other Android Tablets
No limited on Mobile Internet
1.Enjoy unlimited mobile surfing experience
Download now and enjoy watching hot online videos and enjoy unlimited Mobile Internet.
2.Enjoy Privacy anytime and anywhere
Wherever you are,your browsing remains private as long as the connection is successful.
3.You dont have to worry about traffic and broadband restrictions
In order to ensure that you can view online resources smoothly, Cheetah VPN has no bandwidth and traffic restrictions,so that you can surf with a piece of mind.